Brake Services in Pharr, TX
If you're noticing unusual sounds or feelings when braking, you could need brake maintenance. Visit Clark-Knapp Honda in Pharr, TX for our outstanding brake service so you can get your Honda back in good shape!
Are you wondering when the best time is to take your Honda to Clark-Knapp Honda Service? Not to worry. Below are several things to look out for when you're deciding on when to get your brakes serviced.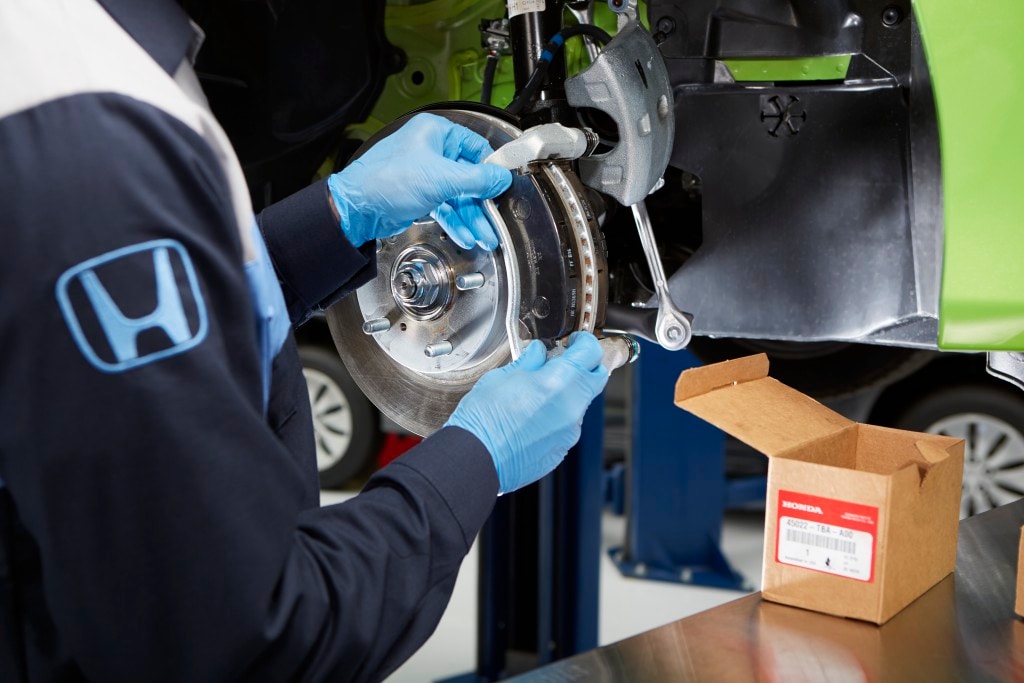 If you're out on the road and all of a sudden notice vibrations and shaking in your steering wheel when using your brakes, this means it may be time to schedule a service appointment with Clark-Knapp Honda Service. The vibrating usually means your rotor is uneven, and can cause the brakes to weaken over time.
If you happen to smell burning when using your brakes, call the Clark-Knapp Honda Service team. This could indicate the overheating of your brakes.
One of the more obvious indicators is your brake light coming on. It should look like an exclamation mark inside of a circle. Call us if you see this light pop up on your dash.
Don't hesitate if you see any of these signs. Call our service team now and we'll get you in quick for your brake service appointment. We can be reached at (956) 686-0555. If you're near Pharr, McAllen, Mission, Edinburg, San Juan, and Alamo, TX, come see us today. We can't wait to see you at Clark-Knapp Honda!